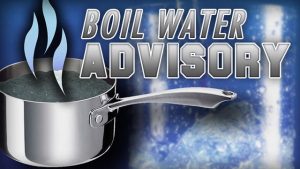 (Greensburg, IN) – A boil water advisory is in effect until further notice for City of Greensburg and Decatur County Rural Water customers.
The advisory was issued following a water main break that occurred on North Broadway Street overnight.
Greensburg city officials say, according to the Indiana Department of Environmental Management, the advisory can't be lifted until sufficient clean samples have been collected and analyzed, which could take anywhere from one to three days.
The city says a notification will be sent once the order has been lifted.
For more information about what you can and can't do during a boil order, visit https://www.cdc.gov/healthywater/.