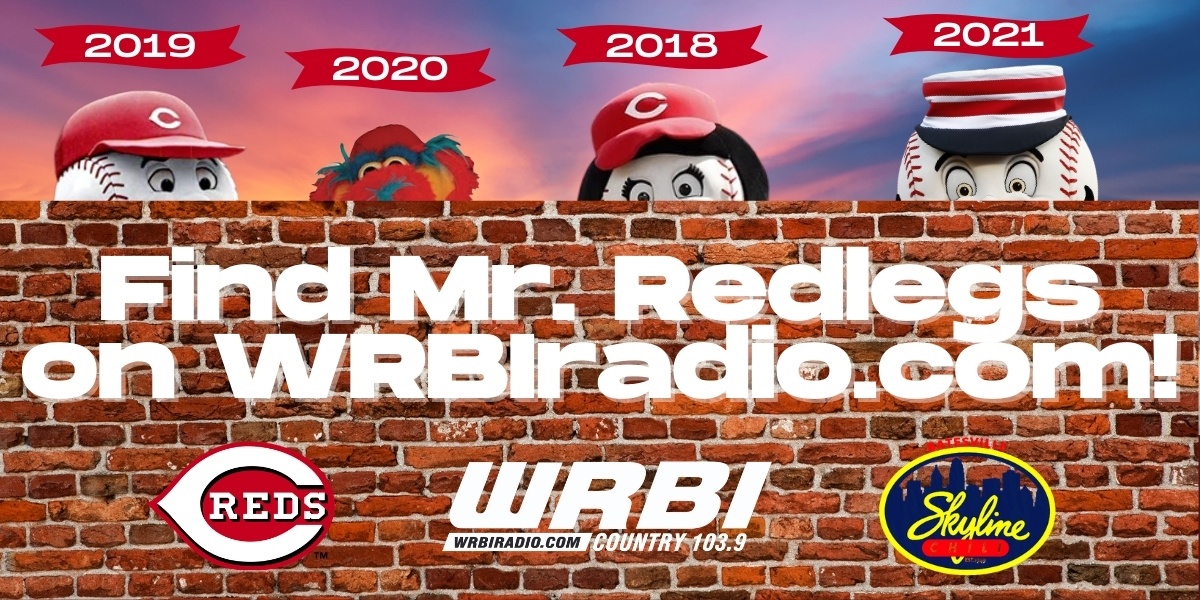 Every week of the Cincinnati Reds Regular Season Mr. Redlegs was moved to a new location on WRBIradio.com. These lucky winners found him and won some awesome CINCINNATI REDS SWAG. And each monthly winner received a SKYLINE CHILI GIFT CARD courtesy of the BATESVILLE Skyline Chili!
Congratulations to these Weekly and Monthly Winners:
September Monthly Winner: Nancy Werner
Week 26: Josh Bower
Week 25: Tricia Burkhart
Week 24: Nancy Werner
Week 23: Patricia Harper
August Monthly Winner: Pam Haskamp
Week 22: Vince Cochran
Week 21: Eric Buckhave
Week 20: Pam Haskamp
Week 19: Karen Anderson
Week 18: June Satterfield
July Monthly Winner: Michael McCarty
Week 17: Edie Sarringhaus
Week 16: Michael McCarty
Week 15: Stephanie Murray
Week 14: Pixie Smith
June Monthly Winner: Nihil Venis
Week 13: Shannon Snelling
Week 12: Bernice Lambert
Week 11: Nihil Venis
Week 10: Rusty Litmer
May Monthly Winner: Sam Field
Week 9: Sam Field
Week 8: Amy Grills
Week 7: Karen Griffith
Week 6: Amber Moody
Week 5: Gayla Vonderheide
April Monthly Winner: Jeanne Turner
Week 4: Sarah Sunderhaus
Week 3: Jeanne Turner
Week 2: Jinny Tichenor
Week 1: Kurt Kirschner
For contest rules, click here.