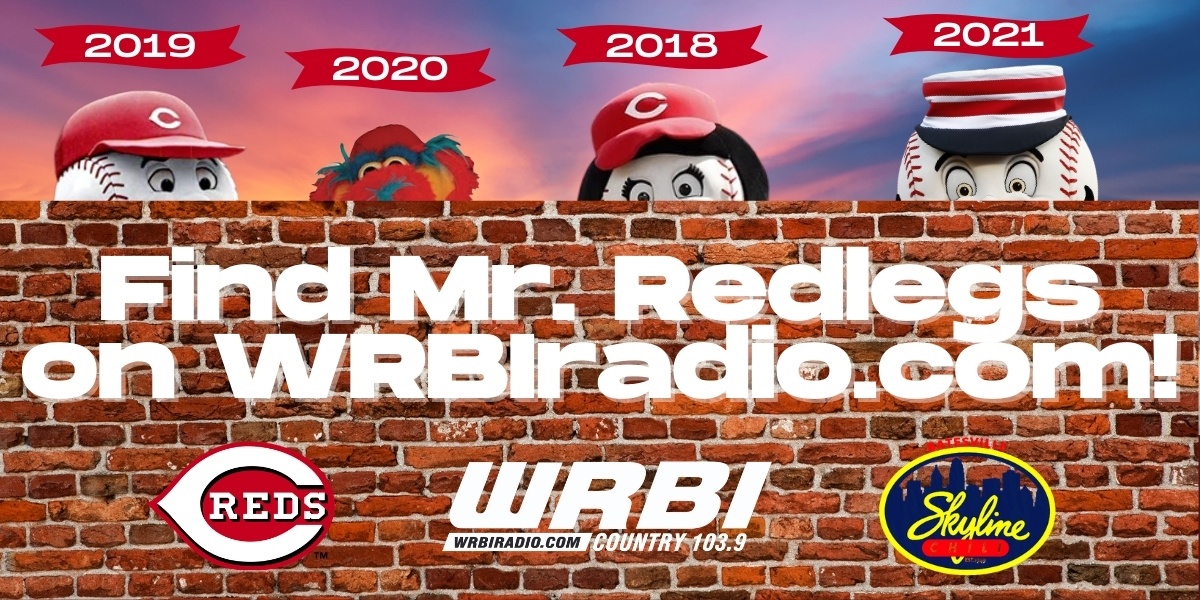 Every week Mr. Redlegs will move to a new location on WRBIradio.com.  Find him, click on him, fill out the form, and you could WIN! Weekly winners will get some awesome CINCINNATI REDS SWAG.  And each month, one lucky weekly winner will receive a SKYLINE CHILI GIFT CARD courtesy of the BATESVILLE Skyline Chili!
Congratulations to these Weekly and Monthly Winners:
Week 11. Nihil Venis
Week 10: Rusty Litmer
May Monthly Winner: Sam Field
Week 9: Sam Field
Week 8: Amy Grills
Week 7: Karen Griffith
Week 6: Amber Moody
Week 5: Gayla Vonderheide
April Monthly Winner: Jeanne Turner
Week 4: Sarah Sunderhaus
Week 3: Jeanne Turner
Week 2: Jinny Tichenor
Week 1: Kurt Kirschner
For contest rules, click here.