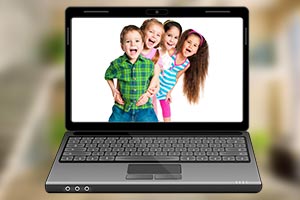 In any and all activities directed to children under the age of 13, WRBI and our parent company, Leeson Media LLC, act in accordance with the Children's Online Privacy Protection Act. Here is what you need to know about our use of information gathered from such children:
The operator collecting and maintaining children's personal information is Brent Lee.
The personal information collected from children is limited to the child's first name, age and school attended. This information is collected directly from the child when he or she submits a message on a form page. The results are monitored by the operator to prevent any other information from being published, if inadvertently given to us.
The information gathered is limited for the express purpose of shielding children's identities. This personal information is used solely for the purpose of identifying, on our web site and on our radio stations, the content of messages submitted through our form pages. It is not used for any other purpose, including but not limited to marketing back to the child.
The information collected from children is not disclosed to third parties, except that such parties may view the information at our web site or hear it on the air.
The parent of any child who submits the above information has the option to agree to the collection and use of the child's information without consenting to the disclosure of the information to third parties.
The operator may not require a child to disclose more information than is reasonably necessary to participate as a condition of participation.
Any parent can review the child's personal information, ask to have it deleted and refuse to allow any further collection or use of the child's information. Any parent who so desires may email us [link] and the information will be deleted within 24 hours.
For details about the Children's Online Privacy Protection Act, click here. For any questions or comments about our compliance with the Act, click here.