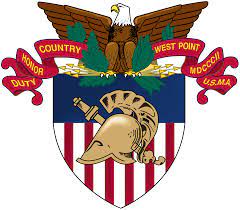 (Southeastern IN) – A pair of area residents have been appointed to the United States Military Academy at West Point, New York.
Ella Dieterlen is a 2023 graduate of Batesville High School.
She is the daughter of Pete and Amy Dieterlen and was nominated by U.S. Senator Todd Young (R-IN) and Congressman Greg Pence (R-IN-06).
Nathaniel Myers is a 2022 East Central High School grad.
He is the son of Timothy and Tanya Myers and was nominated to join the Corps of Cadets by Rep. Pence.
Dieterlen and Myers will report for Cadet Basic Training on June 26.