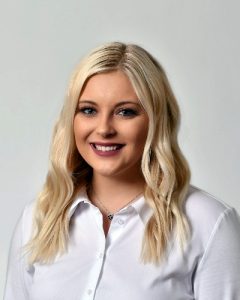 Indianapolis, IN— The 500 Festival, a nonprofit organization providing life-enriching events and programs that celebrate the spirit and legacy of the Indianapolis 500®, today announces the 33 Indiana women selected to serve as 2020 500 Festival Princesses. The 2020 500 Festival Princesses represent 14 Indiana colleges and universities and 22 cities and towns across the state. With a cumulative GPA of 3.64, this year's 500 Festival Princesses were selected from hundreds of applicants based on communication skills, academic performance, community involvement, commitment to service, and leadership.
The 500 Festival Princesses are selected throughout a competitive process consisting of a written application and two rounds of interviews. The 2020 500 Festival Princesses represent a diverse group of women with 26 different fields of study ranging from education to software engineering to journalism to biochemistry.
Locally, two young ladies were selected as Festival Princesses. Sydney Meyer, of Greensburg, a graduate of Greensburg Community High School and is currently a junior at Indiana State University majoring in legal studies and Meredith Struewing, of Sunman, a graduate of East Central High School and currently a junior at Indiana University majoring in media.