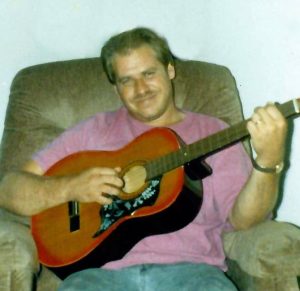 Paul Robert Dickson, age 64 of Greensburg, IN passed away on Monday, May 29, 2023 at his home surrounded by family.  The son of Raymond Sr. and Nora (Boyde) Dickson was born on December 3, 1958 in Greensburg.
Paul worked most of his life as a car salesman. He last worked for Terry Wells at Wells Cargo selling vehicles. He was a member of the Heritage Bible Church in Greensburg.
He will be dearly missed by his wife, Shirley Dickson; three sons, Jonathan Dickson (Michelle), Paul Robert Dickson II, and Seth Robert Dickson; his daughter, Beth Driver (David); 19 grand children; 4 great grandchildren; brother, Denzil Dickson (Vicki); sister, Ruth Giddings (James) along with several nieces and nephews.
In addition to his parents, he was preceded in death by his brothers, Raymond Jr. and Thomas Dickson.
Visitation will be Friday, June 2, 2023 from 9am – 12pm with 12pm funeral service all at Heritage Bible Church, 917 N. Michigan Ave. Greensburg, IN. Burial will follow in St. John's Lutheran Cemetery, Napoleon, IN. Pastor Matthew Metz officiating.
Memorials may be given to the family to help with funeral expenses by bringing to services or mailing to Meyers Funeral Home, P.O. Box 202, Batesville, IN 47006.
Please feel free to leave a memory or a message of comfort for Paul's family in the online guestbook at www.meyersfuneralhomes.com.