The North Decatur Junior High baseball team took to the road to battle rival South Decatur on Monday night. After a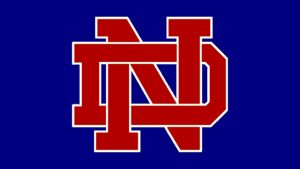 scoreless first inning and a one-run second inning, North Decatur scored at will in the 3rd and 4th frames ending the game after four innings 16-0.
Ayden Sefton got the nod and kept the Cougars at bay for the first 3 innings, allowing 0 runs on 1 hit with 5 strikeouts and 2 walks. Sefton also picked off one of the only runners he allowed. Aiden Lloyd came in for his first action on the bump for the Chargers and threw a perfect 4th inning to close out the game.
On the offensive side of the ball, the Chargers were led by 7th grader Henry Kinker going 3 for 4 with a double and 2 singles.
The Chargers are back in action Tuesday as they host the Southwestern Spartans. The first pitch is at 5:30 pm.
Recap provided by the North Decatur athletic department.