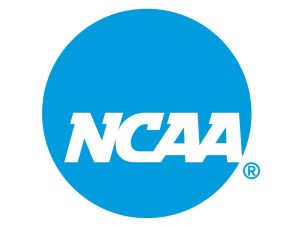 Last night in the Men's NCAA Basketball Tournament, seventh seeded Ohio State overcame Sister Jean and 10th seeded Loyola Chicago. Final score in Pittsburgh was 54-41.  The Buckeyes outscored the Ramblers 17-3 at the line and held the opposition to just 27 percent shooting.
OSU gets the second seeded Wildcats of Villanova Sunday in Round Two.
Third seeded Purdue had no issues with 14th seeded Yale as the Boilers beat the Bulldogs in Milwaukee, 78-56.  This was another game where the victor had a huge advantage at the stripe.  Purdue sank 27-of-33 freebies while the Ivy Leaguers were just 6-for-11.
The West Lafayette crew meets the No. 6 Texas Longhorns Sunday.
Eleventh seeded Notre Dame outshot sixth seeded Alabama, 78-64, in San Diego.  The Irish buried 10-of-16 bombs and shot 54 percent overall to oust the Crimson Tide.
Next up for ND are the third seeded Red Raiders of Texas Tech on Sunday in the Round of 32.
And sixteenth seeded Wright State lost to the top seeded Arizona Wildcats, 87-70, in San Diego.  The Raiders got crushed on the boards 46-25.  Zona also shot very well, hitting 55 percent from the floor which included 11-of-20 from deep.
Wright State ends the year at 22-14.
From the women's tournament last night, top seeded Louisville kept a tight leash on the Great Danes of Albany.  The Cardinals won easily at home 83-51.  The Redbirds recorded 18 steals and turned over the New Yorkers 26 times.
Louisville remains at home Sunday to take on the ninth seeded Bulldogs of Gonzaga.
Speaking of Bulldogs, the sixth seeded Georgia Bulldogs defeated 11th seeded Dayton, 70-54, in Ames, Iowa.  The Dogs dominated the glass with a 48-31 advantage in rebounds.