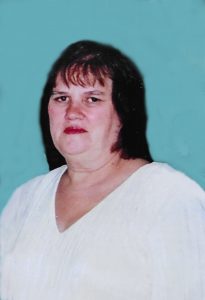 Monique Houze, 72, of Aurora, Indiana, passed away Saturday, February 25, 2023, in Edgewood, Kentucky.
She was born July 12, 1950, in Milan, IN, daughter of the late Clifford Shinkle and Simone (Meo) Evans.
She worked as a Line Worker for Seagrams Distillery, retiring after over 38 years of service.
She was a member of Aurora Moose Auxiliary.
Monique liked to collect Longaberger Baskets and Angels. She enjoyed taking trips with her sisters. Monique was a fan of Lifetime and Hallmark movies, enjoyed cooking and baking, especially for family. Monique loved her dog Belle and cat Panda. She liked to play Thursday night poker with family and friends and enjoyed yard sales and bargain shopping. Monique was a private person and liked being at home. She enjoyed spending time with her family, and friends. Her greatest passion was time with the grandchildren.
Monique is survived by her sons, Duane Houze of Aurora, IN, Chris (Sandra) Houze of Aurora, IN, Matthew (Michelle) Houze of Greendale, IN; siblings, Jocelyne (Larry) Seymour of Lawrenceburg, IN, Michael Shinkle of Aurora, IN, Mark Shinkle of Aurora, IN, Michelle (Bill) McClurg of Aurora, IN; grandsons, Isaac Houze, Chase Houze.
She was preceded in death by Father, Clifford Shinkle; Mother, Simone Evans; Husband, Dilver Eugene "Gene" Houze;
Friends will be received Friday, March 3, 2023, 4:00 pm – 6:30 pm at Rullman Hunger Funeral Home, 219 Mechanic Street, Aurora, Indiana.
Services will be held at the Funeral Home, Friday at 6:30 pm, following visitation' with Kenny Hopper officiating.
Contributions may be made to the PAWS. If unable to attend services, please call the funeral home office at (812) 926-1450 and we will notify the family of your donation with a card.
Visit: www.rullmans.com