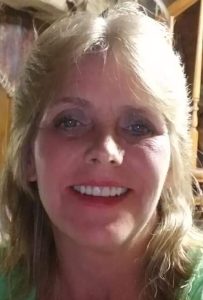 Melissa "Missy" A Rayls, 54, of Milan, IN, formerly of Aurora, Indiana, passed away Monday, May 29, 2023.
She was born March 21, 1969, in Lawrenceburg, IN, daughter of the late Harold Leroy Tice and Janice (Schaefer) Tice.
Missy was a giving and loving person. She loved her dogs Jessie, Deedi, and Ruby, they were affectionately known as her furbabies and they were her world. Missy loved all animals and she really enjoyed bird watching. She enjoyed BINGO, fishing and cooking. She loved to help people, and her family was always most important to her.
Missy is survived by her sister, Pamela (Joseph) Proctor of Moores Hill, IN; brother, Leroy Tice of Aurora, IN; nephews, Chris (Rachel) Proctor, Josh Proctor, Leroy Tice, III; nieces, Nadia Tice, Jersey Tice; 3 great nieces and 1 great nephew; aunts, Diane Brooks of Greendale, IN. and Barbara Powell of Wichita, KS; many special cousins and friends; and former husband, Casey Rayls.
She was preceded in death by her parents, Harold and Janice.
A Celebration of Life will be held at the convenience of the family.
Contributions may be made to the funeral home to defray expenses. Please call the funeral home office at (812) 926-1450 and we will notify the family of your donation with a card.
Visit: www.rullmans.com