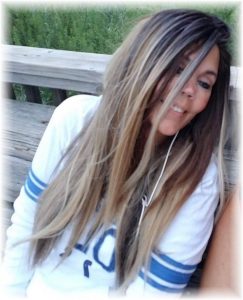 Margaret Jean Wilkey, 46, of Batesville, Indiana, passed away February 26, 2023 at her home. She was born in Cincinnati, Ohio on April 12, 1976 to Deborah and Dexter Malicote.
Margaret enjoyed remodeling and crafting with spray paint and glitter. She loved to be out and about and was always up to something, whether that be talking to someone new or shopping. Margaret was a huge animal lover and liked to swim in the summer. She will be deeply missed by all who loved her.
She is survived by her children, Samantha Rodgers, Gabe Poe-Brewer, Josh Maple, and Brittany Maple; fiancé, Greg Maple; mother, Deborah Malicote; grandchildren, Rosalie Rodgers, Eric Rodgers, and one on the way, Ezekiel Mendoza; along with her brother, Gary Peace; and sisters, Paula Severns and Holly Knox.
Margaret was preceded in death by her father, Dexter Malicote, and two aunts, Diane Peace and Jean King.
Friends and family are invited to come together for a Celebration of Life on Monday, March 6, 2023 from 12:00 p.m. to 2:00 p.m. at Meyers Funeral Home in Batesville, Indiana.
Memorials can be given to Batesville EMS by bringing to the services or mailing to Meyers Funeral Home, P.O. Box 202, Batesville, IN 47006.
Please feel free to leave a memory or a message of comfort for Margaret's family in the online guestbook at www.meyersfuneralhomes.com.