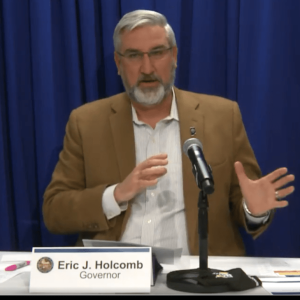 INDIANAPOLIS, IN — Governor Eric Holcomb on Monday signed Executive Orders 21-22 and 21-23.
In Executive Order 21-22, Gov. Holcomb renewed the public health emergency for 30 days.
It is set to expire on September 30.
The governor also signed 21-23, which extends the Executive Order specific to COVID-19 through Sept. 1.
The short-term extension will allow for ongoing conversations with healthcare stakeholders to evaluate pertinent information that supports hospitals during the current COVID surge.
To see the executive orders, click here.