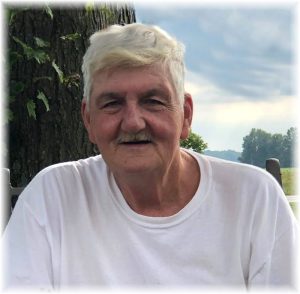 George Russelle Haynes, 71 of Holton, Indiana passed from this life on May 19, 2023 at his home after a long illness. He was born in Cincinnati, Ohio on September 7,1951. He was the son of the late George Eugene Haynes and Tressie Jewell Pennington. He was preceded in death by a daughter Tina Marie Perry, a sister Sandra Lee Haynes and his wife of 32 years Mary Carol Haynes.
12/7/1He was a factory worker for Sun Chemical for 22 years. He loved fishing, camping, and spending time with his family and friends.
He is survived by a son, Russelle Lee Haynes and one grand-daughter, Patience Marie Haynes and six sisters, Donna Jean Haynes of Bedford, Texas, Darlene Morgan of Science Hill, Kentucky, Ruby Farmer of Winchester, Kentucky, Bonnie and Junior Keith and Pamela and David Young of Science Hill, Kentucky and Michelle and Randy Saylor of Milford, Ohio.
He was blessed with a bonus family which included his fiancé Mary Ann Leach, along with her three children and 4 grand-children, Eula and Kenny King, their children Kristen and Kendall King of Madison, Indiana and Billy Jo and Robert Johnston, their children Chance and Gracie Johnston of Westport, Indiana and Richard and Gerald Leach of Madison, Indiana. George loved this family as his own.
And he leaves behind a host of many nieces, nephews, and friends to mourn his passing.
George was strong willed and stubborn at times but he also had an enormous heart and wonderful sense of humor. He was generous and loyal to all that knew him. He will be remembered for the kind heart he shared with his friends and family. He truly loved each of them and if you knew him, you knew it. Before his time came, he gave his soul to the Lord. When it was his time, he carried himself with dignity and strength. He will forever be remembered and never be forgotten.
A visitation will be Saturday, May 27, 2023  from 2:00 – 4:00pm with a 4:00pm funeral service at Meyers Funeral Home in Batesville, Indiana.
Please feel free to leave a memory or a message of comfort for George's family in the online guestbook at www.meyersfuneralhomes.com.