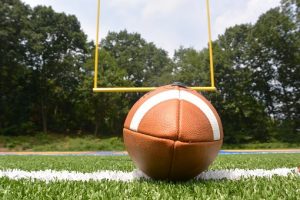 Post-season anticipation began tonight as 314 Indiana high school football teams learned their sectional opponents. Here are how Sectionals involving our area teams shape up…
Sectional 21
G1: Richmond at Shelbyville.
G2: Muncie Central at Connersville.
G3: Pendleton Heights at Mt. Vernon (Fortville).
G4: Greenfield-Central at New Castle.
Sectional 23
G1: South Dearborn at Madison Consolidated.
G2: Martinsville at Silver Creek.
G3: Mooresville at Jennings County.
G4: Greenwood Community at East Central.
Sectional 31
G1: Scottsburg at Brownstown Central.
G2: Rushville Consolidated at Batesville.
G3: Greensburg at Charlestown.
G4: Franklin County at Lawrenceburg.
Sectional 39
G1: Providence at Switzerland County.
G2: Union County at Paoli.
G3: Triton Central at Eastern (Pekin).
G4: Mitchell at Clarksville.
Sectional 47
G1: Oldenburg Academy at Milan.
G2: North Decatur at South Decatur.
G3: Hagerstown at Tri.
G4: Knightstown at Cambridge City Lincoln.
The winner of each Sectional will advance to the Regional round, to be held Friday, November 12.