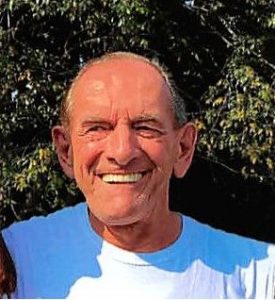 Elson L. Downey of Holton, Indiana passed away Wednesday, February 24, 2021 at The Waters of Dillsboro in Dillsboro, Indiana. He was born April 26, 1945 in Milan, Indiana to the late Floyd Elson and Virginia Rose Shinkle Downey.
Elson would proudly serve his country in the US Army from 1965 until 1967. He would later be blessed with four children. He provided for his family by working thirty-four years for Cummins Engine Company in Columbus, Indiana and was a long time member of the Diesel Workers Union.
 In remembering their father, his children told of his ongoing passion for cars! He traveled all over the country to car and swap shows. Not only did he do the shows, he was constantly working on cars. Something else that he was noted for was his green thumb! He raised bountiful gardens and also beautiful flowers. His gladioluses were purple ribbon winners. He proudly donated his flowers to different places like the Napoleon State Bank, Manderley Health Care, and Margaret Mary Health to name a few. He was a very giving and loving sole that will be deeply missed by his family and friends.
Survivors include three sons, Floyd Elson Downey of Osgood,
James Lawrence (Marlene) Downey of Holton, and Elson Larry (Kaycee) Downey II of Holton; one daughter, Joyce Marie (Thomas) Muckerheide of Osgood; five grandchildren; three brothers, Ronald (Nancy) Downey of Holton, Allen (Christina) Downey of Versailles, and Terry Downey of Osgood; two sisters, Joyce Peters of Brownstown, Indiana, and Phyllis Neighbert of Holton.  Elson was preceded in death by one sister, Linda Downey.
Services will be all in one day at Neal's Funeral Home. Visitation will be from 10:00 am until 12:00 pm at which time the funeral will start. Burial will be at Hopewell Cemetery of Holton, Indiana. Memorials may go to Hopewell Cemetery or Margaret Mary Hospice c/o the funeral home.
Arrangements by Neal's Funeral Home