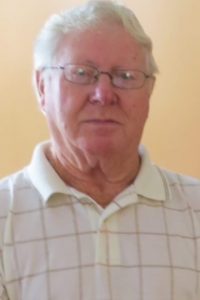 Van D. Spangler, age 83 of Osgood, Indiana passed away on Wednesday, February 24, 2021.  Raised by Ned and Minnie Maye (Spangler) Craft born to Fayette Dotson & Minnie Maye Spangler on August 1, 1937 in Mayking, Kentucky.
Van owned and operated the Foreign Car Service in Greensburg for many years and before that he ran Eastside Auto in Greensburg.  When he was younger, in the early '60's he was a horse jockey. Van like fishing, hunting and being outdoors. He enjoyed refinishing or redoing old furniture in his spare time too.  Most of all he enjoyed spending time with his family, especially the grandkids.
Survived by daughters, Shelley Snapp (Thomas) of Osgood, Rhonda Bennett (Chris) of Lake Santee and Melinda Abel (Todd) of Indianapolis; sons, Mike Spangler (the late Lea) of Franklin, Van Spangler Jr. (Juanita) of Bean Station, TN and Gary Spangler (Janet) of Batesville; 12 grandchildren; 11 great grandchildren; along with siblings, Eugene Craft (Vonda), Richard Craft (Alice), Jeff Craft, Eva Pace (the late Jerry), Jeff Dotson (Nancy), Rob Dotson (Lisa), Sue Reese (Gary) and Frank Dotson (Betty).
In addition to his parents, he is preceded in death by his wife, Martha Spangler and one granddaughter Kimberly Spangler.
Visitation will be Monday, March 1, 2021 from 10am-12pm with a 12:00pm funeral service all at Meyers Funeral Home in Batesville. Rev. Shawn Crisman officiating.  Burial will follow in Rossburg Cemetery in New Point, IN.
Memorials may be given t the Ripley County Humane Society by bringing to services or mailing to: Meyers Funeral Home, P.O. Box 202, Batesville, IN 47006.
In accordance with the Indiana COVID-19 precautions, all attending are required to wear a mask and follow proper social distancing protocol. If you are not feeling well, or if you have compromised immune system, you are encouraged to stay home.
You are welcome to leave a message at www.meyersfuneralhomes.com on Van's obituary page for the family in the online guestbook.