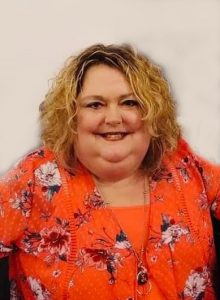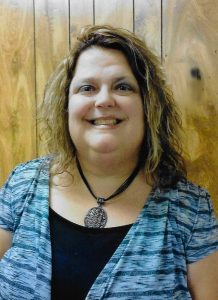 Jeannie L. Garrett, 50, of Dillsboro, Indiana, passed away Wednesday February 24, 2021 in Lawrenceburg, Indiana.
She was born January 13, 1971 in Cincinnati, OH, daughter of Jean (Watkins) Collini and the late Donald Curtis Sr.
Jeannie had worked at Ross Manor Nursing Home, Milan School Corporation and Mt. St. Joseph. She enjoyed traveling and loved to be with family.
Jeannie is survived by her loving spouse Randall Garrett; children, Rebekah (Paul) Barber of Batesville, IN, Matthew (Ali) Garrett of Newport, KY; mother; Jean (Watkins) Collini or Moores Hill, IN;  siblings, Donald (Theresa) Curtis Jr. of Aurora, IN, Teresa Collini of Cincinnati, OH, Tommy Collini of Cincinnati, OH, Pam Collini of Cincinnati, OH; expecting first grandchild, Garrett Barber.
She was preceded in death by father, Donald Curtis, Sr.; step father, Joseph Collini; brother, Joey Collini.
Friends will be received Tuesday, March 2, 2021, 11:00 am – 2:00 pm at the New Life Southern Baptist Church, 19936 Schaeffer Rd., Sunman, Indiana.
Services will be held at the church, at 2:00 pm with Pastor Don Harper officiating.
Interment will follow in the Craven Cemetery, Milan, Indiana.
Contributions may be made to defray expenses. If unable to attend services, please call the funeral home office at (812) 926-1450 and we will notify the family of your donation with a card.
Due to the current situation dealing with COVID-19, we are following the directives from Governor Holcomb and the Centers for Disease Control and Prevention concerning large events and mass gatherings. The family deeply appreciates the support and love shown from friends, but the health and well being of everyone in our community is of top priority. We are asking everyone who will be in attendance to please remember the social distancing guidelines at all times, and the wearing of masks is highly recommended. Alternative ways to express your condolences can be done by going online at our website and leaving the family a message, sending a card, flowers, or making a donation in memory of their loved one.
Visit: www.rullmans.com