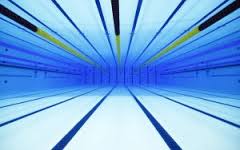 A record-breaking night for the EC AquaTrojans as a long-standing relay record came down and an undefeated season came to an end. EC swam the Centerville Bulldogs on Thursday with the EC girls winning 118-68 and the boys winning 130-49.
Congratulations to Ethan Stenger, Joshua McKenzie, Tyler Rice, and Liam McKenzie for breaking the school record in the 200 Freestyle relay. A record that has been held since 2004 with a time of 1:45.54.
Individual winners include:
Laney Wells – 200 Free
Joan Strotman – 100 IM
Tyler Rice – 100 IM, 100 Breast
Carson Rickard 50 Free, 400 Free
Marle Boone – 1-meter diving, 400 Free
Jackson McClain – 1-meter diving
Liam McKenzie – 100 Fly
Logan Rizzo – 100 Free
Rachel Williams – 100 Back
ECMS won 5 of 6 relays. Both ECMS teams finished undefeated. ECMS swimming and diving has been undefeated for the last 10 seasons.
Submitted by the school's athletic department.