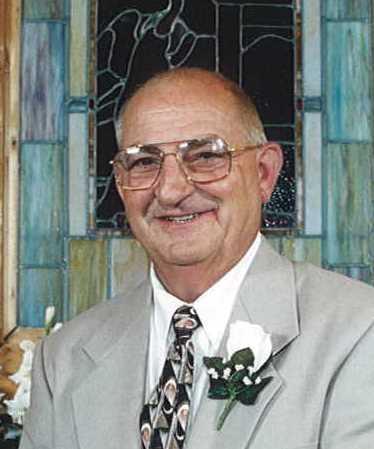 David R. Scripture, 79, of Greensburg, passed away Wednesday, October 27, 2021 at
Heritage House in Greensburg.
Born December 17, 1941 in Shelby County, he was the son of Harold L. Scripture and
Genevieve (Hatton) Scripture. He married Mary Ann (Zinser) on June 2, 1962 and she
preceded him on December 9, 2011.
Survivors include 3 children- Tammy Wagner ( Mike) of Shelbyville, David Scripture
(Ingrid) of Greensburg, Jamie Scripture (Lisa) of Batesville; 4 siblings- Charlene Walls of
Zionsville, Jim Scripture of Greensburg, Adrian Scripture (Karen) of St. Paul, Janey
Livingston (Tony) of St. Paul; 5 grandchildren- Brandon McIntire (Holley), Blake McIntire
(Brittany), Dylan Scripture, Devin Scripture, Rylee Scripture; and 3 great grandchildren-
Avah, Brycen, and Carson McIntire. He was preceded in death by his parents, his spouse,
a brother Danny Scripture, and a sister Joyce Dale.
Mr. Scripture had lived most of his lifetime in this area, and was founder & owner of Scripture
Auto in Greensburg for 32 years. He graduated from St. Paul High School in 1960 and was
a member of Union Chapel Methodist Church.
David loved mowing grass, riding his golf cart, and watching Indiana University basketball.
Funeral services will be 2:00 pm on Monday, November 1, 2021 at Glenn E. George Funeral
Home, 106 E. Franklin St., St. Paul with burial in Union Chapel Cemetery. Friends may call
on Monday morning from 11:00 am until the time of the service, at the funeral home.
Memorial contributions can be made to OUR Hospice of South Central Indiana, in care of
the funeral home.
Online condolences may be shared at glennegeorgeandson.com.