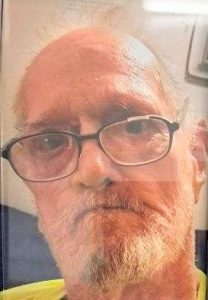 Dallas W. Feller, 82, of Rising Sun, formerly of Moores Hill passed away Monday, May 8, 2023 at St. Elizabeth Hospital in Lawrenceburg. Dallas was born on Tuesday, March 25, 1941 in Cincinnati, Ohio; son of the late Herbert and Goldie (Wells) Feller. Dallas proudly served our country in the U.S. Army and worked in production at Gardens Alive.
Dallas is survived by his brother Melvin Feller of Lawrenceburg. Dallas was preceded in death by his parents Herbert and Goldie Feller and brothers Victor and Douglas Feller.
A graveside burial will be held 10:00 AM Wednesday, May 10, 2023 at Salem Cemetery; 4037 Salem Ridge Road, Aurora, IN 47001.
Filter-DeVries-Moore Funeral Home has been entrusted with arrangements: Box 146, Dillsboro, IN 47018, (812) 432-5480. Please visit our website at www.filterdevriesmoore.com to share your condolences and memories of Dallas.