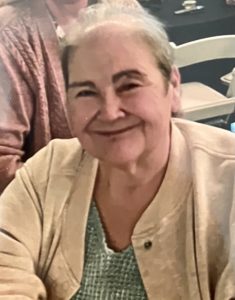 Cheryl Dawn Palmer of Lawrenceburg, IN passed away at the age of 67 at St. Elizabeth Hospital in Edgewood, Kentucky on Friday, April 7, 2023. Cheryl was born on February 6, 1956 in Cincinnati, Ohio, Daughter of Donald and Patricia Brockman. Cheryl retired as Office Manager at Comdata. After which she enjoyed spending time with her Family & Friends and her numerous nieces & nephews.
Cheryl also enjoyed reading, playing bingo, and watching MSNBC.
Cheryl will be missed by her father Donald (Karen) Brockman of Bear Branch; brother Donnie (Kelli) Brockman of Markland Pike; sisters Tabra Phillips of Rising Sun and Lisa (Joe) Lewis of Rising Sun; beloved friend Linda Griffin; as well as many nieces & nephews, great nieces and great nephew's.
Cheryl was preceded in death by her mother Patricia Brockman; brother Robert Palmer; maternal grandparents Addie & Walter Vannetter; and paternal grandparents Mildred & Thomas Brockman.
The Family will be doing a private service, Celebration of life to be announced.
Memorials may be given in honor of Cheryl to the Pine Knoll Activity Fund.
Filter-DeVries-Moore Funeral Home has been entrusted with arrangements: Box 146, Dillsboro, IN 47018, (812) 432-5480. Please visit our website at www.filterdevriesmoore.com to share your condolences and memories of Cheryl.