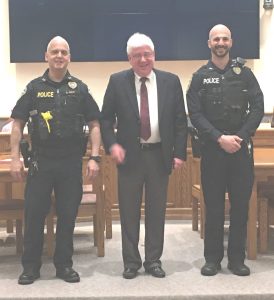 (Batesville, IN) – Greg Christin was sworn in as a Batesville Police Officer at Monday night's City Council meeting.
Christin comes to the Batesville Police Department from the Ripley County Sheriff's Office, where he served for three years.
He is a Batesville native and an Indiana Law Enforcement Academy graduate.
Christin was joined at the ceremony by his wife, three children, and his parents.