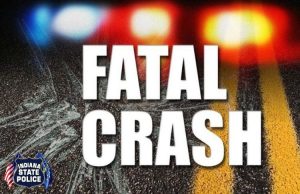 (Ripley County, IN) – A Brookville woman was struck and killed Tuesday night while trying to remove a fallen tree from a northern Ripley County roadway.
Indiana State Police say two vehicles came upon a tree blocking St. Mary's Road near County Road 1500 North around 10 pm.
64-year-old Timothy Back and 53-year-old Ann Back were standing outside their vehicle along with the driver of a second vehicle as they tried to remove the tree.
A third vehicle, driven by 28-year-old Ryan Giltner of Brookville, was northbound on St. Mary's Road when his car hit the tree.
The Backs were both struck in the collision.
Ann Back was pronounced dead at the scene while Giltner and Timothy Back suffered minor injuries.
State Police say alcohol and drugs are not suspected to be factors, although toxicology tests are pending.
The investigation by Trooper Stephen Stoneking with the assistance of the ISP-Versailles Post Crash Reconstruction Team, is ongoing.
ISP received assistance from the Ripley County Sheriff's Office, Sunman Fire and EMS, Ripley County EMS, the Ripley County Coroner's Office, and Buckley's Towing.