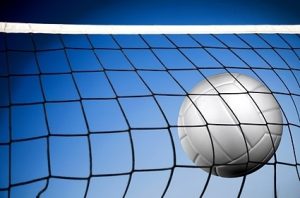 The Lady Bulldogs hosted the South Dearborn Lady Knights tonight at home. All three teams played tonight. The Lady Bulldogs came away with all 3 wins.
The C Team won in 2 sets: 25-10, 25-21. Stat Leaders:
Serving: Eliza Weiler 15/15 with 8 aces, Cora Roth 9/11 with 5 aces
Kills: Ella King – 5 Kills, Cora Roth – 5 kills
Setting: Cora Roth – 6 assists and Ella Weber – 4 assists.
The JV team also won in 2 sets: 25-19, 25-13. Stat Leaders:
Serving: Anya Richey & Brooke Wilhelm both had 4 aces
Kills: Addison Luers led with 7 kills followed by Anya Richey and Liv Maddock with 4 kills each.
Setting: Brooke Wilhelm set another solid game with 13 assists.
The Varsity team won in 3 sets: 25-21, 25-6, 25-11. It was an all around great team effort for the win. Stat Leaders:
Serving: Maggie Wilson was 20/21
Isabelle Wonnell had 4 aces followed by Maddie Haskamp with 3 aces
Aly Peters was a wall in the front row stopping the Lady Knights offense.
This Saturday the Lady Bulldogs C Team will travel to East Central for the Freshman Invite. The Varsity Lady Bulldogs will travel to Greenfield-Central High School for their Invitational.
Submitted by the school's athletic department.