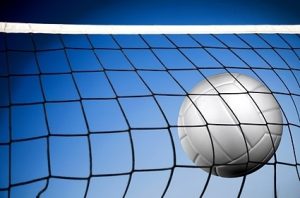 Batesville Lady Bulldogs traveled to St Leon to take on the Lady Trojans tonight.
The Batesville C team was victorious against the Trojans C team. 25-19, 21-25, 15-9.
Cora Roth led the team in serves with 4 aces. Jade Martin followed with 3.
Ella King led the attack for the Lady Bulldogs. She was 11/11 with 4 kills.
Cora Roth led the team in assists. She was 33/33 with 8 assists.
The JV Lady Bulldogs won in 2 sets: 25-12, 25- 18.
Anya Richey led in serving with 4 aces.
Brooke Wilhelm followed with 3 aces.
Anya Richey also led the team with 4 kills
Brooke Wilhelm was a perfect 22/22 with 4 assists.
The Varsity team lost in 3 sets to EC: 13-25, 19-25, 21-25.
Molly Meer went 10/10 with 1 ace.
Followed by Ava Powner who was 9/9 with 1 ace.
The Lady Bulldogs will be at home on Saturday 8/26 to face the Spartans from Connersville.
Submitted by the school's athletic department.