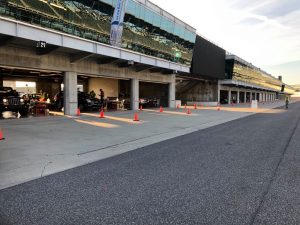 Indianapolis, IN — The Indiana Department of Health, in partnership with IU Health, will resume a free COVID-19 mass vaccination clinic this Saturday at the Indianapolis Motor Speedway. Appointments are still available at ourshot.in.gov.
The clinics will run from 9 a.m. to 7 p.m. daily through April 30. From April 24-29, persons age 18 and older will receive the single-dose Johnson & Johnson vaccine, which received approval to resume use from the Centers for Disease Control and Prevention on Friday.
April 30 will also be a family vaccination day at the Speedway, in which families with children age 16 and older can come together to receive the first dose of the two-dose Pfizer vaccine.
Appointments are required. Second-dose appointments will be scheduled at the time of the first dose.