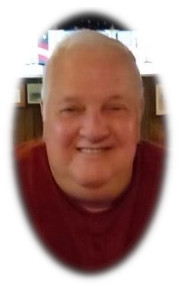 Renny Koons was born on Friday, February 20, 1948 at home in Patriot, Indiana and died at home in Milan on Wednesday, December 29, 2021. The son of Carroll and Elva Koons, Renny was one of 15 children. There were three sisters, ten brothers, and two brothers that died at birth.
Renny left Patriot and served two years in the Army during the Vietnam War era. He worked and retired from General Electric in Louisville, Kentucky.
Renny loved animals. His precious dog Little Bit was a stray that he took in, and his best friend, which stayed by his side until the end. Always a competitor, he was an avid golfer and a master card player. He enjoyed watching sports, and especially loved Nascar and dirt track
racing.
Renny loved his family. He had a big and generous heart. He had many friends in Milan, and especially loved his American Legion.
He was married to Jodi Argabright Koons and they had a daughter, Amy Koons Trautwein.
Renny was preceded in death by Russell Koons, Roy (and Juanita) Koons, Ray (and Mary) Koons, Ralph (and Ruth) Koons, Andy Koons, Richard (and Brenda) Koons, and Fred Hunt.
He is survived by Betty Hunt, Bob (and Mary) Koons, Randall (and Nancy) Koons, Roberta (and Howard) Young, his twin brother Rex (and Judy) Koons, Bernice Koons, and bunches of nieces and nephews.
Renny will always hold a special place in our hearts.
Memorial Service with military honors will be held at the Milan American Legion on Saturday, January 8, 2022 at 2pm. Memorials may be given in honor of Renny to the Milan American Legion Post #235. Laws-Carr-Moore Funeral Home has been entrusted with arrangements, Box 243, Milan, IN 47031, (812) 654-2141. Please visit our website at www.lawscarrmoore.com to share your condolences and memories of Renny.