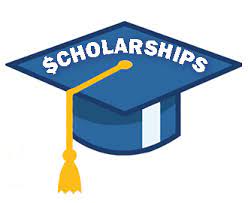 Batesville, IN — Applications, both first year and renewal, for the Nora E. Wonning Scholarship Fund are now available online at: https://batesvilleinschools.com/bhs or www.oldenburgacademy.org.
If you cannot access the scholarships online, please contact Batesville High School (812-934-4384) or Oldenburg Academy (812-934-4440).
The purpose of the scholarship fund is to provide college scholarships for the residents within the Batesville Community School Corporation.
Complete information about the scholarship is available with the application.
Completed typed applications, along with required attachments (transcript & essay), are due to Mr. Andy Allen, Principal of Batesville High School, no later than 4 pm on April 13, 2023.
RENEWAL APPLICATIONS: In order to be eligible for consideration of a renewal of the Nora E. Wonning Scholarship Trust Fund, a student must complete an application, be a full-time student, and have maintained a 2.5 on a 4.0 scale cumulative grade point average.
Links to the application can also be found here.
(Batesville High School press release)