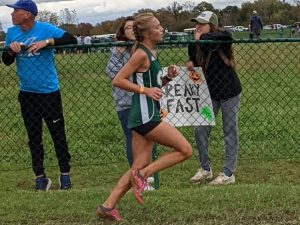 It was a big deal just to be there.  South Ripley's Lanie Nicholson and East Central's Rachel Campbell represented our area at the IHSAA Cross Country State Finals held Saturday at the Lavern Gibson Championship Course in Terre Haute.
Nicholson, a senior, placed 100th in a time of 20:17.  Campbell, a junior, crossed in 20:50 for 135th place.
The girls' individual champion was Bishop Chatard junior Lily Cridge who won in 17:32, 31 seconds ahead of Nicki Southerland of Delta.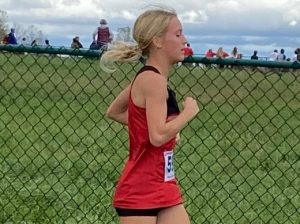 Columbus North won the girls' team title with 79 points. Carmel was second with 92.  Chesterton came in a distant third with 221 points.
The boys' individual winner was Columbus North senior Reese Kilbarger-Stumpff who blitzed the 5000 meters in 15:22, just one second in front of Angola's Izaiah Steury.
Brebeuf Jesuit claimed the state's team trophy with 78 points.  Hamilton Southeastern and Columbus North followed with 117 and 136 points respectively.
We thank the IHSAA for the information and both South Ripley Running and East Central Cross Country for the photos.