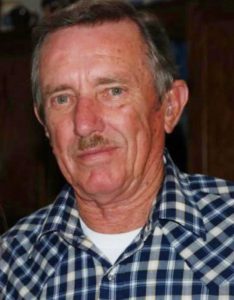 Mr. Daniel Lee "Dan" Bodine, age 80, of Richmond, Kentucky went to be with his Lord and Savior on February 17, 2023 at the Lexington VA Medical Center. He was born June 23, 1942, in Dayton, Ohio to the late Delores and Jack Bodine. Dan dedicated his life to the US Navy as a radioman from 1959-1979 and proudly served two tours in Vietnam as well as The Bay of Pigs. While he was away, he was supported by his wife, Sandra Bodine and his three daughters who anxiously awaited his return. He went on to a second career in Tool & Dye. Once retired he had a joyful life. He loved boating, being on the water, tinkering in the garage, making sure his yard was superb, a cold beer and spending time with family and friends.
He is survived by his three daughters: Debbie Dever, Michele Bodine (John), and Denise Bishop. His 7 grandchildren: Megan, Josh, Samantha, Kyle, Madelyn, Miranda and Kash. His 4 great grandchildren: Gavin, Graham, Violet and Tripp. His brother, Ed Bennett (Mary Ann) and multiple nieces and nephews.
He is preceded in death by his longtime companion, Evelyn Breeding. Mother, Delores Bennett. Stepfather, Earl Bennett. Sister, Patricia Hampson, and his father, Jack Bodine.
Graveside services will be conducted Wednesday, March 1, 2023, at 1:00 p.m., at the Vevay Cemetery, 800 East Main Street, Vevay, Indiana 47043.
A final salute and military honors will be provided by the United States Navy Ceremonial Unit and the Major Samuel Woodfill Post No. 9 of the American Legion.