Milan Aquatics hosted the Southwestern (Hanover) Aquatic Team in a SEISA conference swim meet on Wednesday evening at Milan Elementary School.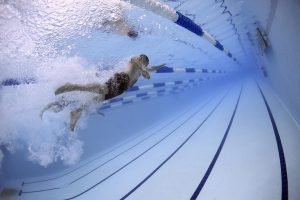 Milan won the meet 708-373.
Single event winners included Brady Begley, Noah Begley, Allie Jo Buchanan, Lucas Cooney, Kora Kitchell, Molly Knecht, Emilee Knueven, and Lainey Stock.
Multiple individual event winners for Milan
Caiden Felver, Tracey Franklin, Elizabeth McKittrick, and Taylor Stock with four wins.
Cooper Mutz, JJ Mutz and Dylan Thomas with three.
Scarlett Beiser, Kami Laws, Ross Lieland, Brody Stock, and Seth Thomas  scored two victories each.
Relay winners included: Levi Dewire, Liam Brabender, Lindsey Franklin, Lola Beiser, Landon Beiser, Manny Hudepohl, Ashlyn Dewire, Averi Jones, and Loki Smith.
Milan's next meet will be Monday at home against South Dearborn.
Recap provided by Milan Aquatics.