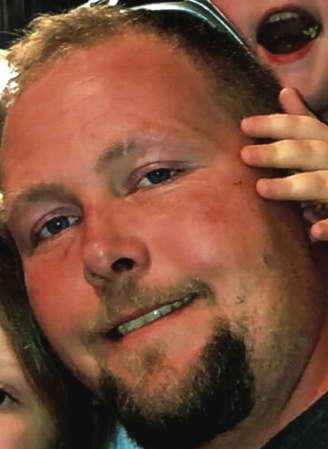 Matthew G. Harrison, age 38, of Whitcomb, Indiana died Monday, February 22, 2021 at his residence in Whitcomb.
Born May 14, 1982 in Oxford, Ohio he was the son of John J. & Beth Ann (Holliday) Harrison.  He was a graduate of Franklin County High School.  He was employed at JTM Foods in Harrison, Ohio for over 20 years.
He was a member & past master of the Harmony Lodge #11 F. & A.M. of Brookville.  In his leisure time he enjoyed hunting and fishing, boating, as well as being outdoors and working on the farm.  He also enjoyed helping others, and was always there whenever someone needed a helping hand.
Survivors include his parents, John & Beth Ann Harrison of Cedar Grove, Indiana; three daughters, Bridgett Harrison, Bailey Harrison, and Mattilyn Harrison; his life partner, Bonnie Scarrette of Brookville; his extended children, Daniel Baker & Mark Wayne Baker both of Metamora, Indiana, Alicia Scarrette of Whitcomb, Indiana, Krystal Scarette of Richmond, Indiana, five grandchildren; as well as his brother, John Harrison Jr of Cedar Grove, Indiana.
Family & friends may visit from 10:00 A.M. until 12:00 Noon on Monday, March 1, 2021 at Phillips & Meyers Funeral Home, 1025 Franklin Avenue, Brookville.
Masonic Memorial Services will begin at 12:00 Noon, Monday, March 1, 2021 at Phillips & Meyers Funeral Home; immediately following, Adam Losekamp will officiate the Funeral Services.  Burial will follow in Holy Guardian Angel Cemetery in Cedar Grove, Indiana.
Memorial Contributions may be directed to the Harrison Girls Benefit Fund C/O FCN Bank.  The staff of Phillips & Meyers Funeral Home are honored to once again serve the Harrison family, to sign the online guest book or send personal condolences please visit www.phillipsandmeyers.com .