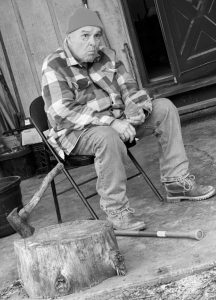 Lynn "Bo" Riley Baker, 85, of Dillsboro passed away Thursday, April 20, 2023 at his home. Bo was born on Wednesday, December 15, 1937, in Dearborn County, Indiana; son of Louis and Thelma (Moore) Baker. Bo worked at Monsanto as a mechanic and electrician for over 30 years. Bo proudly served our country in the United States Navy. Bo enjoyed hunting, fishing, boating, camping, showing horses, coon hunting, and being outdoors.
Bo will be missed by his son Louis "Sput" Baker of Dillsboro; daughter Benita Lynn Baker of Colorado; sister Lisa Ann (Ron) Schille of Miamitown, Ohio; grandchildren Cruiz (Angie) Baker, Christian (Stephanie) Richards, and Francesca (Josh) Miller; and great-grandchildren Xander Baker, Cali Baker, Journey Baker, Case Richards, Milton Miller, Elwood Miller, and America Miller.
Bo was preceded in death by his parents Louis and Thelma Baker.
Services will be held at the convenience of the family. Memorials may be given in honor of Bo to the family.
Filter-DeVries-Moore Funeral Home has been entrusted with arrangements: Box 146, Dillsboro, IN 47018, (812) 432-5480. Please visit our website at www.filterdevriesmoore.com to share your condolences and memories of Bo.