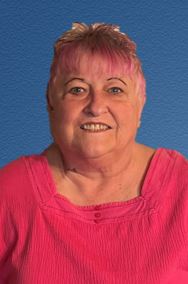 Louella "Lou" Weston, 66, of Greensburg passed away on September 21, 2023, peacefully, with her family by her side. She was born on February 15, 1957, in Greensburg, the daughter of Lowell and Clara "Janice" Ryle Fultz. Lou was a 1975 graduate of Greensburg Community High School. She married the love of her life, George Edward Weston on October 23, 1987. She had one daughter, Milissa, who was her pride and joy. Lou was a member of the Union Baptist Church. She was happily retired and had previously worked at STI and Decatur County Primary Care.
Survivors include Husband, George Weston; Mother, Clara "Janice" Hunter; Daughter, Milissa (Brad) Ashley; Grandchildren, Alexis Ashley, Dessoni Ashley, and Deegan Ashley; Sister, Janet (Chuck) Ford; Brother, Paul (Lisa) Fultz; and a campground family who dearly loved her. She was preceded in death by her Father.
A memorial visitation for family and friends will be held on Tuesday, September 26, 2023, at the Gilliland-Howe Funeral Home from 12:00 p.m. until the time of the memorial service at 2:00 p.m. Pastor Steve Bell will be officiating. Burial will Union Baptist Cemetery, at a later date. Memorial contributions can be made to the American Cancer Society or to the charity of your choice. Online condolences can be made to the family at www.gilliland-howe.com.