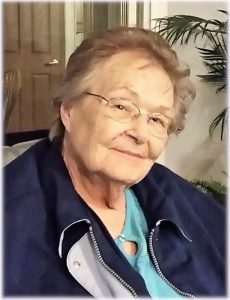 Kay Ellen (Long) Raffignone, 87, of Dillsboro passed away Friday, May 26, 2023 at St. Andrews Health Campus in Batesville. Kay was born on Monday, April 27, 1936 in Indianapolis; daughter of Dale and Mabel (Trester) Long. Kay married the love of her life, Lowell Ernest Raffignone, on December 28, 1955 and he preceded her on June 19, 2019. Kay worked at Rising Sun Elementary School as a third-grade teacher for 25+ years. She was a lifetime member of the Dillsboro United Methodist Church and was also a member of several organizations including OBC Bridge Club, Daughters of the American Revolution, and Ohio County Retired Teachers Association. Kay was an avid supporter of the ASPCA and loved animals. She enjoyed playing cards, reading, cooking, entertaining, traveling, bird watching, and flowers. Kay most of all cherished the time spent with her loving family.
Kay will be missed by her daughter Linda Kay Raffignone of San Diego, California; brother Mikel (Laverne) Long of Pennville, Indiana; grandchildren Dalton Dreihaus, who is in the U.S. Navy in Florida, Adam Dreihaus of Indianapolis, and Blake Dreihaus of San Diego, California; as well as several nieces and nephews.
Kay was preceded in death by her parents Dale and Mabel Long; husband Lowell Raffignone; daughters Lisa Ann Raffignone and April Lynn Dreihaus; and brother Steven Long.
Family and friends may gather in remembering Kay from 5:00-7:00 PM, Wednesday, May 31, 2023 at the Filter-DeVries-Moore Funeral Home in Dillsboro. A funeral service will be held at 11:00 AM, Thursday, June 1, 2023, at the funeral home with Pastor Deb Beason officiating. Burial will take place in Oakdale Cemetery. Memorials may be given in honor of Kay to PAWS of Dearborn County.
Filter-DeVries-Moore Funeral Home has been entrusted with arrangements: 12887 Lenover Street, Box 146, Dillsboro, IN 47018, (812) 432-5480. Please visit our website at www.filterdevriesmoore.com to share your condolences and memories of Kay.