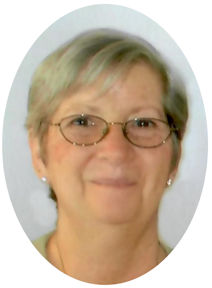 Karol J. Ingersoll, age 72 of Moores Hill, died Tuesday, May 2, 2023 at her home. Born August 26, 1950 in Batesville, she is the daughter of Alice (Nee: Lohman) and Ralph Faust.  She married Dennis Ingersoll May 31, 1975 at St. Anthony's Church. She worked at Hill-Rom for 34 years, retiring in 2012.
Karol is survived by her husband Dennis; sister Patricia (Kevin) Stenger of Sunman; brothers Greg (Charlene) Faust of Batesville, Tom (Annette) Faust of Greensburg, Robert (Karen) Faust of Brookville, Richard (Karen) Faust of Morris as well as numerous nieces, nephews, great nieces and great nephews.  In addition to her parents she is also preceded in death by her niece Emily Faust.
Karol's wishes were to be cremated.  The family will receive friends from 9 – 10:30 a.m. Tuesday, May 9th at the Weigel Funeral Home.  Funeral services will follow at 11 a.m. at St. Anthony's Church with Rev. Shaun Whittington. The family requests memorials to the St. Anthony's Cemetery Fund. For online condolences go to www.weigelfh.com.