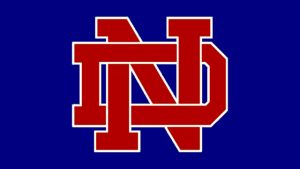 The North Decatur JV squad took home the win on Saturday night over county rival South Decatur 28-11 in 2 quarters of action.
The team had a balanced attack from five different scorers.
Ally Whitaker led the team with 8 points and was 2/5 from the charity stripe.
Jewel Verseman knocked in 7 points for the Chargers.
Sarah Moeller connected on three baskets to end with 6 points.
Emma Schoettmer had 4 points and Brooke Mauer connected on a triple (3).
The team overcame poor free throw shooting only making 4/16 attempts on the night; by holding South to zero second-quarter points.
The team will be in action next week as they travel to Switzerland County on Wednesday.
Schools Q1 Q2 Final
North Decatur 13 15 28
South Decatur 11 0 11
Submitted by the school's athletic department.