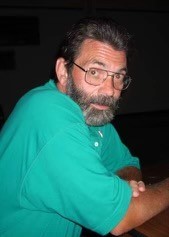 John William Bainbridge, 68, of Modoc, Indiana formerly of Greensburg, passed away on August 29, 2021. He was born on July 13, 1953 in Las Cruces, New Mexico the son of John David and Norma Lee Mier Bainbridge. John was a 1971 graduate of Greensburg Community High School and worked as an automotive mechanic and was a photographer.
Survivors include: Children, Shawn Bainbridge of Greensburg, Christy Cooper of Gulfport Beach, FL and Allison Bainbridge of New Castle, IN.; Life Partner, Nyoka Wilson; Brothers, Michael Bainbridge of Indianapolis and Alan Bainbridge of Frankfort, IN.; Grandchildren, Adelle Bainbridge, Chelsea Brown, Brianna Cooper, and Damien Cooper; Great Grandchildren, Savanah Brown, Paxton Carr, and Faye Cooper. He was preceded in death by his parents.
A private visitation and funeral for family will be held at the Gilliland-Howe Funeral Home. Reverend Chris Stephens will be officiating. Burial will follow at the South Park Cemetery. Memorial contributions can be made to the United Fund, 108 S. Broadway Street, Greensburg, IN 47240. Online condolences can be made to the family at www.Gilliland-howe.com.