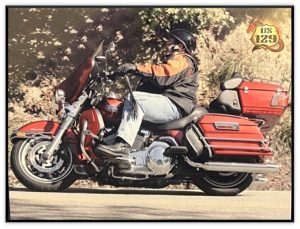 John W. Marlow, 73, of Greensburg passed away January 30, 2023, at his residence. John was born on January 10, 1950 to Bill and Donna S. (Springmier) Marlow.
John married JoAnn Dilkes on February 14, 1987, and she survives.
He retired from Print Pack in April of 2013 after working for over 30 years. He enjoyed riding his Harley to Tennessee multiple times a year. He loved meeting all the guys for coffee and all the good gossip. John was an avid gun and knife collector.
John is survived by his wife, JoAnn; daughters: Angela Walterman (Scott Burchett), Melissa (Jason) Clark; granddaughters: Emily (Ryan) Marcoux, Keisha (Seth) Buell; grandsons: Parker Cull, Peyton Cull, Tyler Walterman, Keegan Clark; great grandchildren: Klara Buell, Sofia Buell, Liam Buell, Cooper Marcoux, Ellie Marcoux; one niece, one nephew, and several cousins.
He was preceded in death by his parents and brother, Gary Marlow.
Memorial contributions can be made to First Church of God, 731 N. Ireland St. Greensburg, IN 47240. To leave online condolences please visit www.popfuneralhome.com