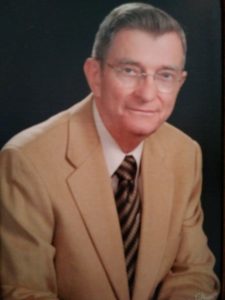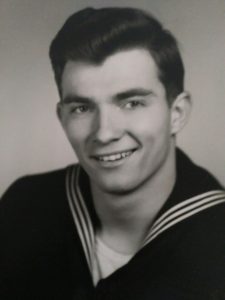 Howard T. Ross, Jr., 93, of Tucson, AZ, formerly of Aurora, Indiana went to be with his Lord on February 11, 2023.
He was born January 14, 1930, along with a twin sister, Marilyn, to Howard T. Ross, Sr. and Hilda Annette (Giffin) Ross. A brother, John, came along 15 years later.
Howard was a 1948 graduate of Aurora High School, he was active in many extracurricular activities, such as Marching and Concert Bands; sports programs; Latin and Drama Clubs; and Men and Mixed choral units. Howard received an academic scholarship, however he selected to enter the U.S. Navy. After joining the Navy he went to college at nights and weekends until he received his undergraduate business degree from Franklin University, Columbus, Ohio. His graduate studies, in business management, were accomplished at Central Michigan University. He also completed logistic courses at the Navy War College and a multitude of other educational establishments. Howard retired from the Navy in the rank of Captain, serving 30 years on June 30, 1978.
Howard indicated he had 3 passions over the years. The first was to live a Christian life of service and witness. The second was his immediate and extended family. and the third was music-vocal, instrumental, singly and in various groups.
Howard is survived by his daughter, Nancylou Ross of Tucson, AZ.
He was preceded in death by his parents, Howard Sr. and Hilda Ross; wife, Marylou Ross; sons, Michael Ross, Kenneth Ross; 2nd wife, Lillian Faye Ross.
Graveside services will be held on Thursday, June 8, 2023 at 11:00 am at the River View Cemetery, 3635 E. Laughery Creek Rd., Aurora, Indiana. Military graveside services will be conducted by the Southeastern Indiana Honor Guard.
Contributions may be made to the Immanuel Presbyterian Church, 9252 E. 22nd St., Tucson, Arizona 85710.
.
Visit: www.rullmans.com