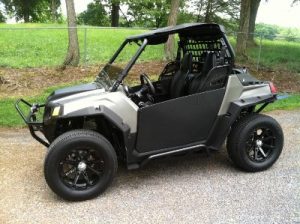 (Greensburg, IN) – The Greensburg Police Department is out with a reminder that UTV and Golf Cart registrations expire Thursday, June 1.
Officers say those who haven't renewed their registrations are urged to do so.
A copy of the ordinance and other information can be found on the City of Greensburg's website or at the Courthouse in the Decatur County Recorder's Office.
You can also call (812) 663-3131 or email [email protected] if you have additional questions.
The Tree City started allowing UTV on Greensburg streets in 2020, while golf carts received the green light a year later.