The Cincinnati Reds had quite the memorable night on Tuesday, storming back from 5 down in Elly De La Cruz's debut to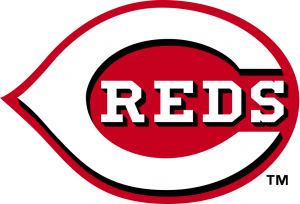 beat the visiting LA Dodgers 9-8.
In his debut, De La Cruz went 1-3 with 2 walks and a double.
The game started out hot offensively with both teams scoring 3 runs in the first. However, a J.D. Martinez home run and a grand slam by Freddie Freeman would give LA a commanding 8-3 lead in the bottom of the fourth.
The Reds rallied back scoring one run in the 5th, 6th, and 7th innings to make it a 8-6 game heading into the ninth.
Spencer Steer would score the first run in the ninth after Curt Casali was walked with the bases loaded. TJ Hopkins tie the game, scoring after Jake Fraley was hit by a pitch. Matt McClain would cap things off on the comeback with a walk-off RBI single to center field to give the Reds the 9-8 win.
With the victory, Cincinnati improves its record to 28-33 on the season. The series continues tonight with game 2.  Coverage on 103.9 WRBI begins at 6:40 pm.