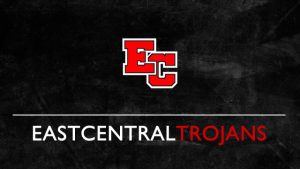 The East Central Trojans traveled to Batesville High School where they defeated the Bulldogs 42-0.
Individual stats include:
Sr. Josh Ringer has rushed for 140 or more yards in each game this season for the Trojans. Sr. Josh Ringer's season rushing: 92 carries, 870 yards, 18 TDs. Sr. Cole Burton threw for a season-high 213 yards and 3 TD passes – all to Sr. Ryan Brotherton. Sr. Ryan Brotherton's 145 receiving yards gives him back-to-back games with 100+ for the first time in his career. Sr. Ryan Brotherton moves into 2nd place all-time in school history with 23 TD receptions
The Trojans have now won 58 straight games against current conference opponents. East Central's shutout marks their 52nd since 2000.
To look at the box score, click here.
Submitted by the school's athletic department.