North Decatur varsity baseball watched the game slip away early and couldn't recover in a 10-7 loss to Lawrenceburg on Tuesday.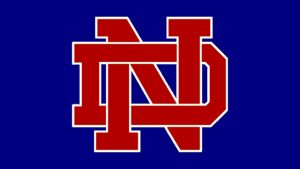 The Tigers scored five runs in the first inning thanks to a single by Kyle Heeney, a double by Nolen Vertz, a sacrifice fly by JP Izzo, and a single by Payton Roth.
North Decatur's best offensive inning was in the fifth when they scored five runs. Xander Jones, Ty Litmer, Kamdenn McKinney, Tyler Field, and Brayden Hancock all drove in runs in the frame.
The Chargers collected ten hits while Lawrenceburg had 11 in the high-scoring affair.
Nolen Vertz led Lawrenceburg to victory on the hill. Vertz surrendered zero runs on one hit over two innings, striking out one and walking one. Several pitchers entered the game as relief, with Tyler Abbott, Brody Price, Emrick Engel, and Dustin Shaw all securing outs.
Litmer toed the rubber for North Decatur. The pitcher surrendered eight runs on nine hits over three and two-thirds innings, striking out three and walking one. Hancock threw two and a third innings out of the bullpen.
Recap provided by North Decatur varsity baseball coach Christian McKinney.