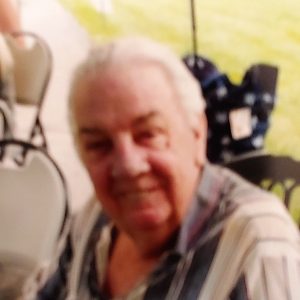 David Leroy Mozena Sr. age 77, of Harrison, Ohio died Thursday, February 25, 2021 at Good Samaritan Hospital of Cincinnati, Ohio. Born February 22, 1944 in Colerain Township, Ohio, the son of Floyd and Helen (Bachman) Mozena.
David, a graduate of Harrison High School was an overnight truck driver for many years and was a member of the Cincinnati Teamster Local 100.
Survived by his children Dawn (Adam Bourquein) Moses, Angie Mozena and David (Christie Emery) Mozena. Grandfather to Travis, Dakota, Shelby, Lilly, Olivia, Courtney and Maddy. Brother of Wilma (Riley) Johnson.
Preceded in death by his parents Floyd and Helen Mozena, brothers Floyd and Richard Mozena.
Visitation will be Wednesday, March 3, 2021 from 11:00 A.M. until time of funeral service at 1:00 P.M. with Pastor Shawn Crisman officiating all at Jackman Hensley Funeral Home 215 Broadway St. Harrison, Ohio 45030. Burial will follow at Glen Haven Cemetery in Harrison, Ohio.
Memorials may be directed to the American Heart Association c/o the funeral Home.