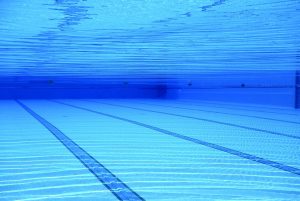 Batesville Athletics saw action in the pool this week as the Bulldogs took on Connersville and Eastern Hancock in double dual action, and Centerville in a dual meet.
The Lady Bulldogs came away with a win on Tuesday, just edging out Eastern Hancock 49-39, while dropping the meet versus EIAC foe Connersville 62-35.
At Centerville, the Lady Bulldogs were narrowly defeated in a score of 96-75.
The men's team have dropped all three contests so far this season with a scores of 59-35 versus Eastern Hancock, 69-29 against Connersville and 96-75 against Centerville.
"Our teams have really come together." said head coach Greg McMullen, "Overall, we're swimming faster than we were at this point last year and it seems like the team has already bonded together.
"One of the biggest assets of this team is the way they push each other to succeed. We still have improvements to make, but they have already shown us they're ready to train hard and swim fast."
Both Batesville swim teams will be competing in the Small School Invitational at Madison Consolidated High School on Saturday, December 1 at 8:30am facing Madison, Silver Creek and North Harrison.