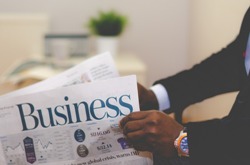 Batesville, In. — Officials at the accounting firm Agresta, Storms & O'Leary PC (ASO) recently announced that they had merged with Lanning CPA Group PC.  Owner Jayne Lanning CPA and her associate, Barbara Fowler, will join the Batesville office of ASO on January 1, 2019.
ASO and Lanning CPA Group have earned a reputation for delivering superior service to a wide range of clients in southeastern Indiana and throughout the state. Together as one firm, ASO will serve an expanded client base, delivering a broad suite of tax, accounting and business consulting services.
"I decided to seek a merger with another firm because I believe that a larger organization will provide clients with a wider array and more depth of service offerings while leveraging the growing costs of technology, regulation, and other investments necessary to provide high quality professional services," stated Jayne Lanning, owner of Lanning CPA Group, PC.
"We are very excited to welcome Jayne and Barbara to Agresta, Storms and O'Leary. Since 1996, the Lanning CPA Group has done an excellent job at building deep relationships with business owners," said ASO Partner Shawwn Storms. "Our goal is to build the best possible accounting team for our clients; adding Jayne and Barbara does just that.
"This is a partnership between businesses with shared common values.  The management team at ASO and I believe in treating clients and associates with integrity, professionalism, and respect," added Lanning.  "We're committed to offering superior customer service, which my firm has worked hard to provide for the past 22 years. I look forward to serving our clients together."
"As a firm, the Lanning CPA Group has a sterling reputation. We're excited to welcome them to Agresta, Storms & O'Leary," commented Storms.  In addition, their clients will have access to a growing network of professional resources, while still providing them with the personal relationship they've come to expect."