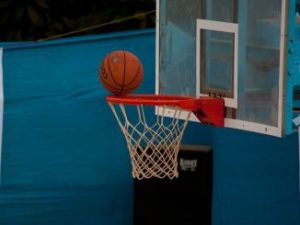 Batesville's eighth grade boys basketball team put together an impressive effort on the road Monday night, coming home with a 40-24 win over Franklin County. The Bulldogs continued their stellar play on the defensive end and used a 14-4 run in the fourth quarter to put the game away. Carson Meyer and Levi Hunt scored in double figures with 13 points and 11 points respectively and the duo of Eli Denni and Jackson Peetz each had six points. Camden Kaiser added four points.
Batesville has now won five-straight games and is 5-2 on the season. The Bulldogs are at Connersville next Monday.
Submitted by the school's athletic department.