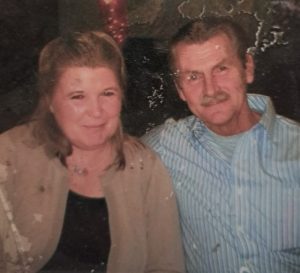 William "Bill" Donald Brown, 68, of Dillsboro passed away Thursday, March 2, 2023 at his home with his loving family by his side. Bill was born on Monday, May 3, 1954 in Cincinnati; son of Clarence and Betty (Lucas) Brown. Bill married the love of his life Patricia "Trish" (Morris) Brown on January 7, 1980, and she survives. Bill proudly served our country in the United States Army. He was also a semi driver for Kennedy Trucking in Dillsboro. Bill enjoyed watching TV such as basketball games, going fishing, going on vacation with his family, and working on cars. Bill most of all cherished spending time with his family, especially his grandchildren.
Bill will be greatly missed by his wife of 43 years, Trish Brown, of Dillsboro; sons Matthew Klette of Addyston, Ohio and Jeremy Main of Niagara Falls, New York; daughters Nickkia Ellsworth of Dillsboro and Breanna (Matthew Ducker) Gross of Burlington, Kentucky; brother Clarence Brown Jr. of Lawrenceburg; sister Patricia (Kelly) Duncan of Hillsboro, Ohio; 13 grandchildren; 2 great-grandchildren; as well as several nieces and nephews.
Bill is preceded in death by his parents Clarence and Betty Brown; son William Brown Jr.; and sisters Donna, Shirley, and Doddie.
Family and friends may gather in remembering Bill from 10 AM-12 PM Tuesday, March 7, 2023 at the Filter-DeVries-Moore Funeral Home in Dillsboro. A service will immediately follow at 12 PM with Pastors Tom Crank and Darrell Thayer officiating, and military honors provided by American Legion Northcutt-Laaker Post #292, Dillsboro. Memorials may be given in honor of Bill to the family.
Filter-DeVries-Moore Funeral Home has been entrusted with arrangements: 12887 Lenover Street, Box 146, Dillsboro, IN 47018, (812) 432-5480. Please visit our website at www.filterdevriesmoore.com to share your condolences and memories of Bill.