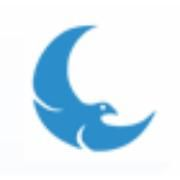 Lawrenceburg, IN — Community Mental Health Center, Inc. (CMHC) continues to work alongside other mental health providers throughout the United States to provide education about mental illness and break down the stigma.
Mental Illness Awareness Week is the first week of October every year. This year's theme is "What I Wish I Had Known," elevating the experiences of those who have lived with mental illness. The purpose of Mental Illness Awareness Week is to highlight the millions of Americans living with mental illnesses, as well as fight discrimination and increase support.
Mental Illness Awareness Week was established by Congress in 1990 in recognition of the efforts of the National Alliance for the Mentally Ill (NAMI) to raise mental illness awareness. NAMI has chapters in every state in the nation and is active in advocating for the rights of individuals with mental illnesses and lobbying for improved services.
One in five adults experiences mental illness each year, and one in six youth (aged 6-17) experience a mental health disorder each year. Anxiety Disorders are the most prevalent condition among U.S. adults, with 48 million people experiencing the condition.
"CMHC appreciates the work NAMI is doing to increase public understanding of mental health, and we support Mental Illness Awareness Week," said Greg Duncan, Chief Executive Officer
and President of Community Mental Health Center, Inc.
"Our goal is always to advocate for our patients and those experiencing mental illness, and the more awareness that exists in our communities, the more successful we can be in that goal."
One of the first steps to getting help when it is needed is knowing where to find it.
CMHC, Inc. served nearly 8,000 people during State Fiscal Year 2021. CMHC provides comprehensive behavioral health services (mental health and addiction services) to individuals of
all ages in Dearborn, Franklin, Ohio, Ripley, and Switzerland counties.
For more information about services offered by Community Mental Health Center, Inc., please call (812) 537-1302, or visit cmhcinc.org.
(Community Mental Health Center, Inc. press release)